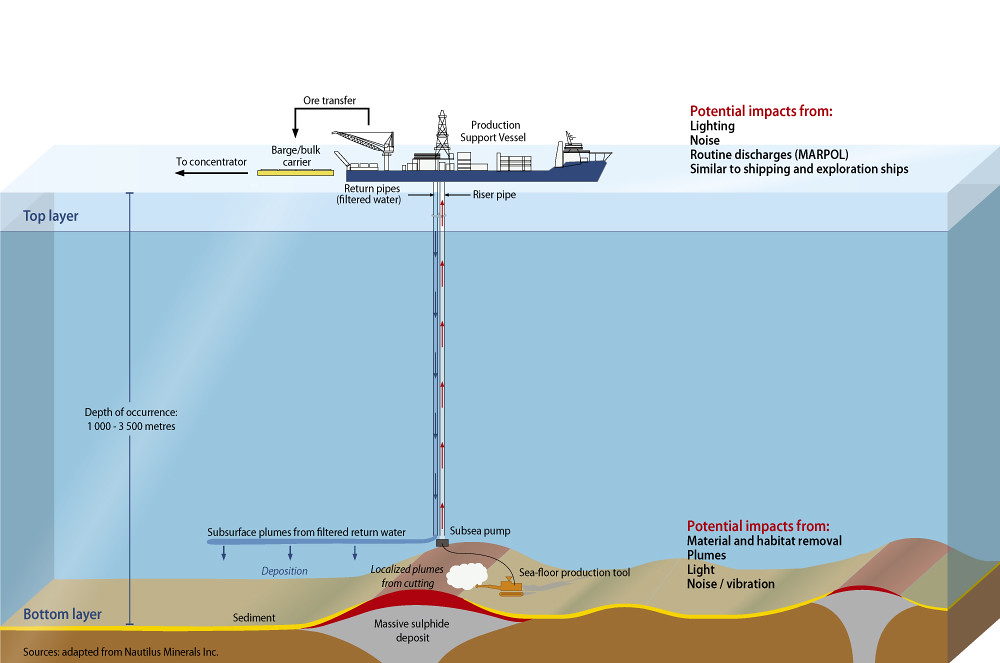 The transition towards renewable energy production creates a huge demand for minerals that are needed to produce batteries, solar cells, and many other products. There are high expectations that these resources can be extracted from the seabed, and deep-sea mining has in recent years been highlighted as an industry with great commercial potential. At the same time, it is an industry that raises environmental concerns, and which now seems to amplify the controversy over what blue growth and sustainable development involves.
In May 2022, Ida Seljevoll Skancke successfully defended her master's thesis at the University of Tromsø – The Arctic University of Norway as part of the OCEANS PACT project. The title of her thesis is "Seabed minerals in Norway: An analysis of conflicts and sustainability issues", and it is based on public consultation documents, White Papers, UN reports, peer-reviewed literature, and interviews with key stakeholders.
The thesis analyzes the drivers for deep-sea mining, the international governance regime, developments in Norway toward exploitation of seabed minerals on the Norwegian Continental Shelf, and the controversies associated with this emerging industry. Ida reviewed the various positions and arguments for and against commercial utilization of seabed minerals, and discussed questions of sustainability, the precautionary principle, risk, and decision-making under uncertainty.
The thesis shows that the utilization of seabed minerals entails important dilemmas. On the one hand, minerals are essential for developing renewable technologies and achieving the goal of net zero emissions, and the focus is moving offshore due to mounting challenges in connection with today's mining on land. On the other hand, there are high risks associated with new industrial activity in remote marine ecosystems and habitats that we still know little about. Ultimately, decisions will be made based on a mix of scientific advice, political and economic interests, social values, and technological opportunities.
Ida presented her thesis during a session on ocean conflicts at the annual Arctic Frontiers conference in Tromsø, which generated a lot of discussion and positive feedback about her work. It illustrates the timeliness of this topic and the need to discuss the different aspects of deep-sea mining. The thesis is available here.
Image source: GRID-Arendal. https://www.grida.no/resources/8156