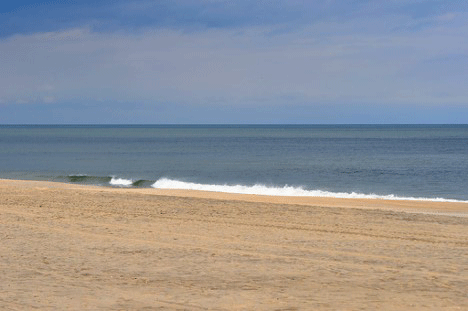 Photo: "Overcast skies in Virginia Beach" by Randi Deuro is licensed with CC BY-NC-ND 2.0.
In 2009, governors from the US states of New York, New Jersey, Delaware, Maryland, and Virginia joined a growing trend of state level ocean planning and moved to establish MARCO, the Mid-Atlantic Regional Council on the Ocean, as a forum for aligning regional priorities in ocean management. Current priority areas include climate change adaptation, renewable energy, marine habitats, and water quality. MARCO developed the first Mid-Atlantic Ocean Action Plan in 2016, which was later revoked by a Trump administration federal executive order. In response, MARCO established MACO – the Mid-Atlantic Committee on the Ocean – to engage federal and state agencies, federally recognized tribes, the Mid-Atlantic Fisheries Management Council, and stakeholders from across sectors towards enhancing "the vitality of the ocean ecosystem through increased communication and collaboration." Today, lessons learned across this decade of regional collaboration are informing a new wave of ocean planning at the state level. 
The Mid-Atlantic case study project will document and analyze this evolution of regional ocean collaboration and conflict transformation, drawing from publicly available reports as well as in-depth interviews with participants in these collaborative networks. The research team will also embed within a Virginia Ocean Plan project currently in its early stages, working with leaders of that effort to provide research-based technical assistance around conflict management and stakeholder engagement. 
Responsible Partner: University of Virginia, United States 
Contact
Kristina Weaver, University of Virginia: This email address is being protected from spambots. You need JavaScript enabled to view it. 
Team Members: 
Tanya Denckla Cobb, University of Virginia 
Frank Dukes, University of Virginia 
Laura McKay, Virginia Department of Environmental Quality 
Presentations